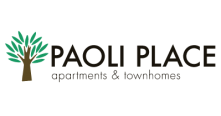 Your Review
Submit a Review

Resident Reviews
Love it.
|

Recommended: Yes
Nice place to live|Recommended: YesIt was a nice experience living in Paoli place apartments.
Very happy
|Recommended: Yes
lived here since 1986
Hi Michael - Thank you for your review. Wow, 1986! That's great! We are very pleased to hear you're happy with your home at Paoli Place! I hope you will stay many more years to come! :)
I love it here! All those that I deal with are marvelous & efficient.|Recommended: YesSee above. No complaints.
It's easy to stay here--and hard to find a reason to leave!|Recommended: YesThe location is close to a lot of corporate centers, but the apartments themselves are tucked away and feel like a neighborhood. The only drawbacks are those common to apartment living: I hear my neighbors walk around upstairs, and the proximity of living means some noise pollution from time to time. If you can deal with living in apartment, Paoli Place apartments is a great one. Maintenance requests are answered in a friendly and timely manner.
It's a great place for families of all sizes to live.|Recommended: YesOverall, I have had a great experience - generally clean, quiet and pleasant staff.
Excellent|Recommended: YesI love this place and location. Except for Parking - Am very much happy with the apartments.
Great Place to Live|Recommended: YesIt is a great Place to live and Susan is a great manager.
It is a wonderful place to live.|Recommended: YesThe site managers and maintenance employees are professional and always willing to work with us.
Low-key, quiet, friendly|Recommended: YesIt's nice, depending on your neighbors it's quiet for the most part. Everyone seems friendly.
Older apartments, great staff, good rent rate including heat.
|Recommended: Yes
Good location, could use more parking, heat and hot water included which is a big benefit. Great staff who respond quickly. Only real draw back is that you can hear your neighbors in hallway and upstairs, when they walk, when they yell, etc.
We love having you Jan! I agree with the noise level at Paoli Place South. I don't know why the builder didn't use concrete like he did over at the North apartments. That's why I made them to be affordable.
Great|Recommended: YesConvenient to train, church, supermarket. Buildings well run.
Love it|Recommended: Yesmanagement responsive, friendly and helpful. Maintenance staff courteous, and more than competent, and often offer advice on small problems. Grounds and buildings are pretty and well maintained. garbage pick up more than sufficient. Quiet, close to train, friendly neighbors.
Great and helpful maintenance staff and office staff.|Recommended: YesRent is just right and it includes heat. Older buildings and you can hear your neighbors but overall very nice place and I am happy here.
Well maintained, friendly staff|Recommended: YesIt is a very good alternative to renting a house